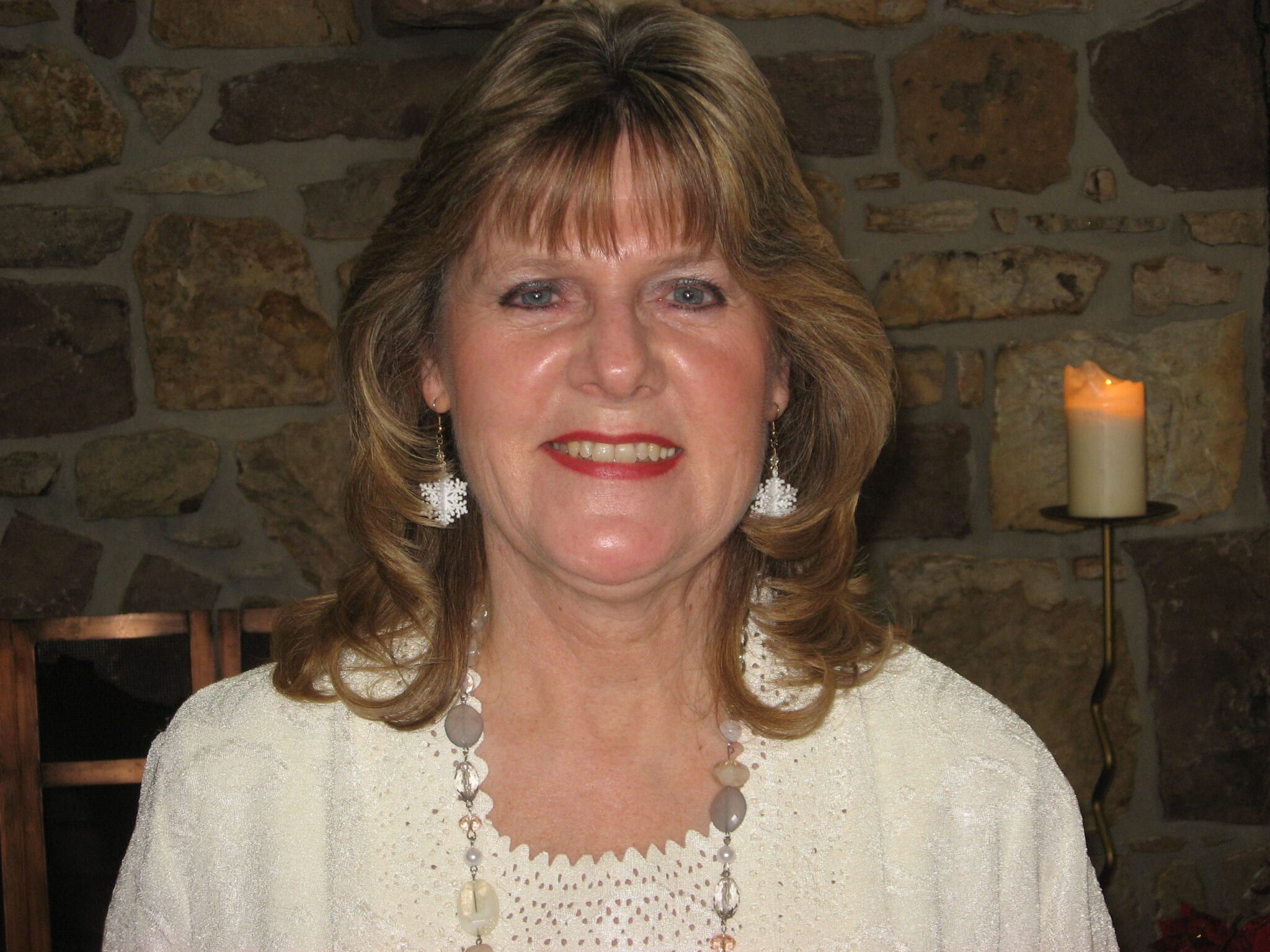 Lois Smith
Lois Smith received a powerful outpouring from the Lord at the very first In His Image: Women of Excellence conference in 2001, and life hasn't been the same since.  The Lord gave her a vision and a dream that night, and she has never forgotten them.
She grew up in Midland Park, New Jersey.  Her family was very close and active in a Lutheran church, and her parents taught her that God is the most important thing in life.  She went to West Va. Wesleyan College, where she met and married her college sweetheart, Matthew.  His job took them to live in Maryland.  There she gave her life to the Lord, and God began a new work.  They had 2 children, Luke & Kelsey, and the Lord confirmed that they should take a position overseas in England.
Lois always loved music and sang in choirs in school and church.  Her father had played the organ all his life even into his 90's, and she often heard him practice on the piano.  In England, she sang in an English/American double trio and they recorded some songs, and she became active in women's groups. They then moved to Germany, and she led the worship team and taught women's Bible studies there.
She and some of the ladies from the chapel sang at the IHI Conference, and she got up in the night and felt the Lord tugging at her heart.  The next day, Pastor Vera & Sister Courtney prayed for Lois, and she received a powerful baptism in the Spirit.  She was overwhelmed by the love and awesomeness of God and was filled with incredible joy.  The conference was the day before Easter.  She had a renewed passion like never before in leading music for Easter service.  She became the Spiritual Life coordinator for Protestant Women of the Chapel with a fresh passion.  She served many hours in the chapel with music, women's studies and PWOC.  As a result, she received an award from the military commander for her hours of service.
When Lois and her family moved back to the U.S., they knew they needed to look for a new church that would embrace their passion.  They moved to Manchester, Maryland and were led by the Lord to Bethel Assembly of God, in Littlestown, PA, and she became active in prayer and intercession and women's ministries.  They held some prayer and prophetic meetings at their home and the Lord reminded Lois of a vision of a missions trip.  God connected her with a mentor, and 3 trips to India evolved – 2 trips with Teresa Seputis of "Godspeak" and 1 with Randy Clark and Global Awakening.  She then went on to South Africa with a team from Bethel.  God moved powerfully on those trips, and she saw amazing and miraculous things.   And about 2 years ago, Lois made a trip to Israel for missions with "Global Celebration".
She has had her challenges as well.  A house fire displaced her family from their home for 9 months, voice problems caused her to shift her ministry emphasis, and a back injury put her missions trips on hold.  But she praises God for His faithfulness – 35 years of marriage, a beautiful family and granddaughter, June, who has boundless joy, and a renewed awareness that God is there in every season.
Lois has also been active in several women's ministries in the region and often helps coordinate events to bring women together.   One ladies team has a very large annual Ladies Tea, where Pastor Vera spoke about a year ago. 
Two years ago, the Lord woke Lois in the night and called her to take classes to be credentialed in ministry.  She is the oldest in the class of students but loves the fellowship and studying His Word.
Lois can never say thanks to the Lord enough and to her family for allowing her to serve Him.  When we allow Him to "stretch" us, we cannot even begin to imagine the things He can do. She serves, presently, as the United States GALS Coordinator for In His Image: Women of Excellence.