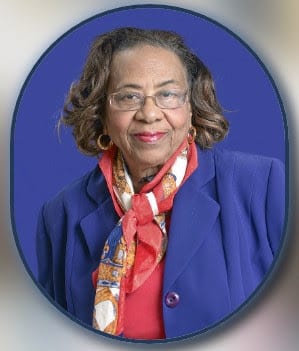 Elizabeth Watson Alderman was born in Sebring, Florida, where she was educated in the schools of Highlands and Duval Counties. She graduated from Boylan-Haven High School in Jacksonville, Florida, a Christian private school for girls from which her mother also graduated. She is a widow, the mother of three children and a grandmother.
Dr. Alderman received her Bachelor of Science in Business Education, Florida A & M University; Master of Science in Administration and Supervision, Florida Atlantic University; Educational Specialist in Administration and Supervision, Nova University; and Doctor of Philosophy in Administration and Supervision, Florida State University.
Dr. Alderman was employed for a number of years with the School District of Palm Beach County, before retiring as a school administrator. Now enjoying a second career as an author, Dr. Alderman has put forth two extremely impactful books. Her first book, "Identifiable Relationships of Teacher Abuse," offers readers insight into the frequency and nature of violent attacks against teachers. But as dedicated woman of God, Dr. Alderman didn't stop with her first published book, she took on an equally daunting, but very different assignment. "What Happens When Children Pray?" Dr. Alderman set out to pose that question to a multitude of children and their responses will astound you.
Dr. Alderman continues to be energized by life itself and the opportunity to simply do good work.

What Happens When Children Pray?
The belief in the power of prayer has always been a part of most of our lives, but now we have insight into what children pray for and how strongly they believe. This book will show other children and adults that they too can pray and receive answers to their prayers. This book will also confirm for parents and other adults why it is so important that children are taught to pray at an early age.
 "The inspiration that prompted the writing of this book was heavily endowed by the inkling of the Holy Spirit to inform parents of their responsibility to guide their children in the way they should go and hopefully when they are old would not depart from it. (Proverbs 22:6)
It is the purpose of this book for parents to realize their spiritual responsibility to their children, and for those children that can read the responses from other children to see how the Lord answered their prayers. Hopefully these responses will inspire them to pray and learn early that God will answer prayers, and you can always depend on Him, even when your friends forsake you."