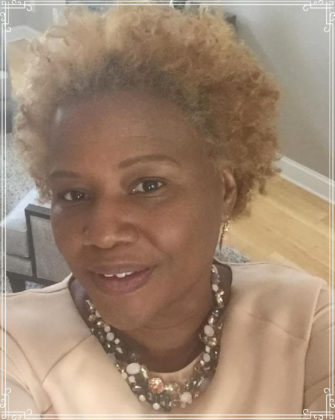 Dr Sharon Denise Cole is a native of Pensacola, Florida and was commissioned into the United States Army in 1989 as a Second Lieutenant in the Army Nurse Corps.
Her duty positions have included Staff Nurse, Public Health, Chief Nurse (Director of Nursing), Chief of Preventive Medicine, Public Health Consultant for the Southern Regional Command and Clinical Operations at Army Central Command for the Middle East etc.
Her assignments have included: El Paso, Texas, Ft, Polk, Louisiana, Augsburg, Germany, Ft, Eustis, Virginia, Walter Reed Army Medical Center, Washington, DC, Ft Benning Georgia, Ft Meade, Maryland, Ft Gordon, Georgia, Ft McPherson, Georgia, Ft Stewart, Georgia and Shaw Air Force Base, Sumter, South Carolina.
She and her team were the first to deploy and establish Preventive Medicine services in support of Hurricane Katrina victims working closely with the Center for Disease Control – establishing a clinic within the Convention Center providing triage and health care.
Dr. Cole was not only the first Preventive Medicine Officer but the first African American Female to serve at Raven Rock Mountain Complex (Underground Pentagon) establishing policies and procedures for implementation of healthcare during nuclear disasters.
During her last assignment at Shaw Air Force Base, she served as the Clinical Operations Consultant to General James Terry – Commander for Army Central Command (Middle East Operations) as well as General Officers serving in the Middle East.
Her civilian education consists of: Bachelor of Science in Nursing, University of South Alabama, Masters of Nursing (Nurse Practitioner), Hampton University, Doctorate in Nursing, Chamberlain College of Nursing and Doctorate of Public Health, ABD – Morgan State University.
Sharon's military education includes the Officer Basic and Advance Course, numerous Leadership Course and Combined Arms and Services Staff College.
Military awards and decorations include induction into the prestigious Army Medical Department's Order of Military Medical Merit, Meritorious; Service Medal (Silver Oak Leaf Cluster); Army Commendation Medal; Army Achievement Medal; National Defense Service Medal; Global War on Terrorism Service Medal; Armed Forces Service Medal and the Humanitarian Service Medal. She is also a recipient of the 44th Presidential Lifetime Achievement Award.
As a retired Colonel ……Dr Cole is a member of Sigma Theta Tau International Honor Society of Nursing, American Public Health Association, Georgia Nurse Practitioner Association and serves as a volunteer at Healing Bridge Health Clinic (Free Clinic) in Peachtree City, GA.
She is the Owner and Operator of: ELOC, Consulting and Visiting Nurse Practitioners, LLC providing primer healthcare services….in addition to consultation services to Veterans in obtaining disability and compensation benefits as well as representation during appeals….
Dr. Cole is also an Ordained Minister and serves on the board of In His Image: Women of Excellence Ministries, Inc.. She provides mentoring and coaching to young women in assisting them to accomplish their goals and aspiration in the secular as well as in the Body of Christ. She serves in the Army of the Lord (a sister in arms) as an intercessor and is oftentimes used in deliverance ministry. She is an accomplished speaker and teacher being used by the Father at engagements throughout the US.
Sharon is the mother of three adult children and has one awesome grandson.