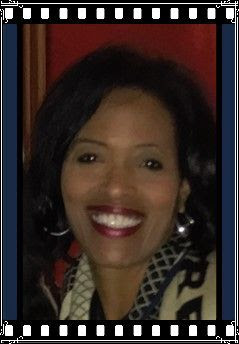 Tracey Martin Mixon began her walk with the Lord Jesus Christ in 1993 and has remained a humble, faithful and fruitful servant for the past 25 years. Her story paints a vivid portrait of God's saving grace and exceedingly abundant provision in the lives of His people. Tracey and her husband Laurence, a career Army veteran, married in 1988 and after several years of infertility were told by the medical community that having children was highly unlikely…but God had another plan. Through the prayers and patient discipleship of believers, God opened Tracey's eyes and her womb and handed her salvation and her first born son Hunter in 1994. Despite a cacophony of conflicting advice and opinions, Tracey chose to follow God's leading and trust Him with her womb, bearing three more children, Lauren, Harrison and Brandon, in the span of 5 1/2 years. While pregnant with Brandon, her faith wavered and led to her husband Laurence reluctantly receiving a vasectomy. A year later Tracey deeply regretted this decision – a decision driven by fear rather than trust. She cried out to the Lord for forgiveness and prayed for a way to reverse course. God responded quickly through the reassignment of a urological surgeon to Eisenhower Army Medical Center at Fort Gordon, Georgia where the Mixon family lived. Laurence's "chance" encounter in the hospital hallway with this surgeon who was also a college classmate and friend of Laurence led to the hospital's first successful vasectomy reversal surgery a week later. On December 7, 2001, Tracey gave birth to her fifth child, Danielle. God blessed Tracey with three more children, Preston, Coleman and finally Isabella in 2009.
Tracey and Laurence purposed early on as parents to keep Jesus at the center of their lives and their home. Tracey has home-schooled all eight of the Mixon children, following a Biblical-based curriculum that includes resident college-level courses in place of their twelfth-grade studies, community service and mission trips. Hunter (24) is a senior at the United States Military Academy at West Point and on track to graduate in May 2019. Lauren (23) graduated from George Mason University in 2017 and is pursuing a second degree in Nursing from Shenandoah University. Harrison (20) and Brandon (18) are also cadets at West Point in their sophomore and freshman years, respectively. Danielle (17) is a high school senior with acceptance letters to several colleges including the University of Maryland at College Park Honors Program in Mathematics. Coleman (15), Preston (13) and Isabella (9) are also strong students and actively serving within the community and church. Throughout this journey Tracey has encouraged, taught and mentored other Christian home-school moms.
For 28 years Tracey ministered to other Army spouses and families including four combat deployments to Iraq and Afghanistan. She also led women's Bible studies and contributed to several marriage enrichment events with her church and the military community. She and her husband Laurence currently attend Five Rivers Church in Elkton, Maryland, where they continue to actively support the local military and Christian home-school communities.