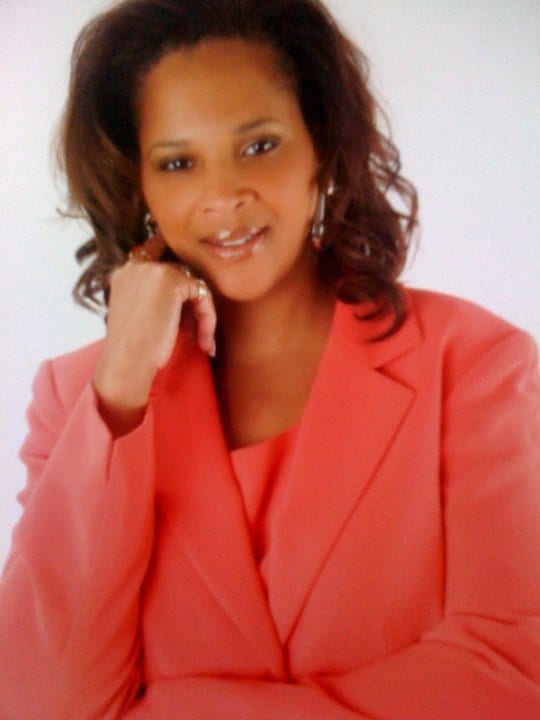 Carmen R. Henry  was   raised in Kansas City, Missouri.   The youngest of four siblings, her parents instilled in their children a love of God.   She accepted Christ early in her life and was baptized at age seven.  Her formative years were spent surrounded by family, close friends and attending church.  For  her and her siblings the church was the epicenter of everything in their young lives.
Her spirit of connectivity was first demonstrated thru various aspects of church ministry: Sunday School, Baptist Training Union (BTU), Usher  Board, Children's and Young Adult Choirs and Vacation Bible School.  As a child of God, her spiritual foundation was built and cultivated within those church walls.  As an adult, she embraces the church without walls that is in her and every born-again Christian according to 1 Corinthians 3:16. 
Carmen does not believe that things happen by coincidence.  Believing her steps have been ordered by God, she feels empowered to go forth with that which He has commissioned us as Christians to do (according to Matthew 28 16-20).  Evidence of this is found in her nearly thirty years, of street ministry with organized ministry teams within her church.   Evangelizing and feeding the homeless and people on the streets in Missouri, Maryland, Illinois, California, Ohio, Kentucky and Washington, D.C. has changed her life.  God opened the doors for her to travel to Monterrey, Mexico on a mission trip in 2015 to serve and minister to children (some of whom had been severely abused and abandoned) with Back To Back Ministries.   In 2016 she became a Child Advocate for World Vision Ministries thru her employer in Northern Kentucky.  The team which she led was awarded for getting over 20 children sponsored from all around the world. Since 2008 she has been a member of IHI Ministries. She  considers it a privilege to pray and intercede on the behalf of others with her sisters in Christ.
In the spring of 1995, Carmen's millinery line made its successful debut at Macy's in Pentagon City, Virginia. Since then, she has showcased her beautifully hand-crafted designs in Marshall Field's (from August of 2001 until the store's acquisition by Macy's in 2005) and Macy's (from 2005 to 2009) on State Street in Downtown Chicago, Illinois  and Trump Tower in Las Vegas, Nevada.
Carmen has received multiple awards for her design prowess.  Among her accolades are "Women Entrepreneur of the Year" for  2002 from Victoria Magazine, (an honor bestowed on her and fellow members of The Millinery Arts Alliance, by a nationwide poll consisting of the magazines devoted readers), Oleg Cassini Designer Award, Excellence in Fashion Drawing Award from Women's Wear Daily, Most Promising Designer Award from the National Association of Accessory Designers and the Golden Scissors Award from the St. Louis and Kansas City, Missouri Chapters of the National Fashion Group.
 Carmen's designs have been featured in Ebony and Jet Magazine , Hats International Magazine (London, publication), Women's Wear Daily, Victoria Magazine, Chicago Magazine ("Best Purchase of 2002"), The Essential Chicago Magazine, Today's Woman Magazine, The Chicago Christian Woman Magazine,  Chicago Tribune,  The Bloomberg Press, Lake Magazine, The Chicago Sun-Times, The Star, Indigo, Defender (local  newspapers), The Louisville Courier, The Washington Post, Kansas City Star and Call Newspapers (local newspapers), The Louisville, Kentucky Fox morning news show and their CBS affiliate, local Chicago News Stations WLS, WMAQ, and CLTV.
She considers herself blessed as she has been married to Dr. LaVaughn M. Henry for 33 years.  The couple have two sons  John G. Henry a Multi Media Journalist and Dr. Cameron E. Henry a Radiologist.